Expungements
Helping You Clear Your Criminal Record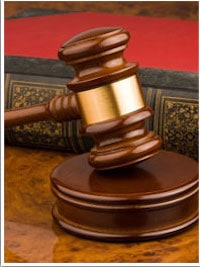 Illinois Criminal Defense Attorney Warren J. Breslin Will File to Expunge
If you do not have any convictions on your record, the law allows expungement of any case where you were acquitted or released without conviction (including cases in which you were not charged). If your release without conviction was via a non-conviction sentence of "supervision" or "710/1410 probation" you may file for expungement after two or five years has passed from the termination of your supervision or probation, the time being determined by the nature of the offense charged.
You may also seek expungement in cases where convictions or sentences have been set aside in direct review and the court determines that you are factually innocent of the charge, such as in the case where your identity was stolen thereby causing you to wrongfully suffer the criminal conviction. You may also expunge cases in which the Governor has issued a pardon that specifically allows your record to be expunged.
Don't let a mistake from earlier in your life continue to haunt you.
Contact
Warren J. Breslin Law Offices for a free consultation to clear your record.
Illinois Criminal Defense Attorney Warren J. Breslin Will File to Seal
The law allows certain Class 4 felony, misdemeanor or municipal ordinance violation records in criminal and traffic cases to be sealed. There are many offenses that cannot be sealed, and for those cases that can be neither expunged nor sealed by statute you may consider filing a Petition for Executive Clemency (for a Governor's pardon).
Differentiating Between Expunging and Sealing Your Record
When a record is expunged, it is physically destroyed, as if it never existed. It is certainly the best result. When a Court Clerk's record is sealed, it is no longer available to employers or other members of the public and can be viewed only if a judge orders it unsealed. When an Illinois State Police or local police agency record is sealed, it is no longer available to your employer or other members of the public, but it still can be seen by law enforcement agencies.
Warren J. Breslin can help you explore your options for expunging or sealing your criminal record. He has extensive criminal defense experience and understands what can be done in your particular case. You can count on him to provide valuable counsel as you seek to start over. In some cases, the only option for clearing your record is filing a petition for executive clemency, better known as a Governor's pardon.
Don't Let a Past Mistake Take Away Your Career Choices
If you are struggling to cope with the effects of having an arrest or conviction on your record, you need to speak to experienced Lawyer Warren J. Breslin. He serves clients in Chicago and throughout Illinois. Call at 312-321-9070 for a free consultation.
Warren J. Breslin Law Offices
Fax: 312-321-9050
Phone: 312-321-9070
Free Phone Consultation
Business Hours: Monday – Friday 8:30 a.m. to 5:00 p.m.
Office Consultations by Appointment Only.