Governor's Pardon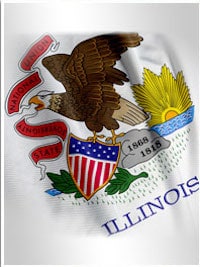 Helping You Secure a Governor's Pardon in Illinois
Is an arrest or criminal conviction preventing you from getting a job and advancing in your career? Do background checks continually haunt you? If you are being held back by your criminal record and have not been able to expunge or seal your records, filing a petition for executive clemency, for a Governor's pardon, may be your best option for improving your situation.
In Chicago, Illinois, Attorney Warren J. Breslin has been practicing criminal defense since 1982. He has prepared and filed many successful petitions for executive clemency. He is committed to client satisfaction and will prepare, package and deliver a most impressive and professionally compiled petition to the Illinois Prisoner Review Board and to the Governor's Office.
Get your rights back. Call at
312-321-9070
for a
free consultation
with criminal defense lawyer Warren J. Breslin.
Why Pursue a Governor's Pardon?

Executive clemency, or Governor's pardon, can restore all rights and privileges that you have lost because of past criminal convictions. A Governor's Pardon forgives past criminal acts and may restore your rights and privileges. A governor's pardon can restore your right to possess a firearm if specifically requested in your petition. A governor's pardon most always allows follow-up expungement and sealing of your criminal records through the court of jurisdiction where the conviction occurred
What Can Warren J. Breslin Do for You?
The decision on whether to grant a pardon is solely at the discretion of the governor. Warren J. Breslin will guide you to gather evidence of achievements and mitigation that he will attach as exhibits to your professionally prepared petition. Evidence of hardship due to having a criminal record and evidence of maturity and lifestyle change that demonstrate a low recidivism risk will enhance the likelihood that your petition will be granted.
Your petition will be delivered to the Illinois Prisoner Review Board that will make a recommendation to the governor. It is most important that your petition be compelling due to the discretionary nature of the decision and the volume of petitions received. This may be the only chance you get, making it that much more important to work with an experienced criminal defense attorney with a track record of successful clemency petitions.
Contact Warren J. Breslin Law Offices today to arrange a free initial consultation. Call at 312-321-9070.
Warren J. Breslin Law Offices
Fax: 312-321-9050
Phone: 312-321-9070
Free Phone Consultation
Business Hours: Monday – Friday 8:30 a.m. to 5:00 p.m.
Office Consultations by Appointment Only.