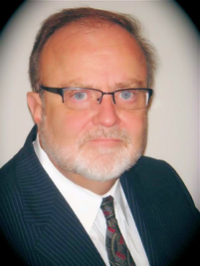 Warren J. Breslin
warren@breslinlaw.com
Phone: 312-321-9070
Fax: 312-321-9050

401 N Wabash Ave, #43J
Chicago, Illinois 60611
A Former Police Officer & Prosecutor on Your Side
Chicago Criminal Defense Lawyer
As a former Chicago police officer and Cook County prosecutor and as an accomplished defense attorney since 1982, Warren J. Breslin has the experience and skill necessary to protect your rights. He is currently listed in the Martindale Hubbell Bar Register of Preeminent Lawyers.
While working as a police officer, Warren J. Breslin graduated with honors from both DePaul and Loyola universities in Chicago. He prosecuted criminal cases for two years before he opened his own criminal defense practice in 1982 and has been protecting the rights of the accused ever since.
His academic achievements and lifelong experience with the law provide him with a unique perspective and a competitive advantage in the legal profession.
Preeminent Legal Ability
Warren Breslin is honored to be listed in the Martindale-Hubbell Bar Register of Preeminent Lawyers. He holds the highest preeminent legal ability rating bestowed by Martindale-Hubbell, the authoritative resource for information on the worldwide legal profession. With a history spanning more than 135 years, the Martindale-Hubbell Legal Network has provided information about lawyers to the legal community for the benefit of lawyers who may be seeking the assistance of an attorney with superior credentials and successful experience in a particular area of practice.
Ratings reflect the confidential opinions of bar members and the judiciary, and attest to the individual lawyer's legal ability and adherence to professional standards of ethics. Exclusive to the Martindale-Hubbell Law Directory, ratings are universally accepted as exceptionally valuable benchmarks by members of the legal community.
Academic & Professional Profile: Warren J. Breslin, B.A., M.S., J.D.
Warren Breslin is an honor graduate from DePaul and Loyola Universities of Chicago, having ranked at the top of his graduating classes at both schools. He holds Bachelor of Arts and Master of Science degrees from DePaul and a Juris Doctorate from Loyola. He has published in the Northwestern University School of Law's Journal of Police Science and Administration and has contributed, through numerous writings, to the change and development of modern police procedures.
As a Chicago Police Officer for nearly nine years and as a Cook County Assistant State's Attorney for over two years, Warren Breslin has acquired a wealth of experience in criminal arrest and prosecution. He was selected by the Chicago Police Superintendent to issue police directives in response to new Supreme Court rules and case law development in arrest, search and seizure. Warren Breslin headed a special task force in the Cook County State's Attorney's Office investigating political and organized crime involving Chicago City Hall contracts. He prosecuted felony and misdemeanor cases in two Cook County districts. In addition to his police and prosecution background, he was an associate at the nationally renowned law firm of Chapman and Cutler where he developed a strong legal background in banking and finance.
Warren Breslin established his own criminal defense law practice in 1982 and has since successfully defended clients in thousands of criminal and traffic cases. His law practice has always been limited to criminal and traffic defense, thereby enabling him to concentrate on the ever-changing law in his field. Although his practice is centered in the Greater Chicago metropolitan area, Warren Breslin is licensed in Illinois, Wisconsin, Florida, Colorado, Washington D.C. and by the United States Supreme Court and has defended clients in many other states, having been admitted to practice on a case by case basis.
Warren Breslin's extensive trial experience includes the successful defense of clients in virtually every type of felony and misdemeanor case, including capital murder, arson, burglary, forgery, theft, robbery, sex, weapons and drug cases. A routine part of his practice includes representation to save or regain drivers' licenses and freedom of clients charged with drunken driving and other serious traffic violations.
Warren Breslin's academic achievements and lifelong experience in criminal arrest, prosecution and defense have given him not only keen insight and skill but also a most competitive advantage in applying his profession.
Education
J.D., Loyola University Chicago School of Law, Chicago, Illinois, 1979
Honors: Ranked at Top of Graduating Class
M.S., De Paul University, Chicago, Illinois, 1975
Honors: Ranked at Top of Graduating Class
B.A., De Paul University, Chicago, Illinois, 1971
Jurisdictions Admitted to Practice Illinois, 1979
Wisconsin, 1988
Colorado, 1988
District of Columbia, 1988
Florida, 1991
U.S. Court of Appeals 7th Circuit, 1980
U.S. Supreme Court, 1982
U.S. Federal Courts, 1980

Professional & Bar Association Memberships
American Association for Justice
Illinois Attorneys for Criminal Justice
Illinois State Bar Association
Chicago Bar Association
Northwest Suburban Bar Association
Published Works
Police Intervention in Domestic Confrontations, Northwestern University School of Law / IACP, Journal of Police Science and Administration, Volume 6, No. 3, September, 1978
A Study in the Organization, Administration & Management of Municipal Police Departments, Masters of Science Thesis, 1975
Chicago Police Department Directives
Honors and Awards
Listed in the Martindale-Hubbell Bar Register of Preeminent Lawyers
Top of graduating classes for Master's and Juris Doctor degrees
Essay Finalist, American Bar Association - Howard Schwab Memorial Award, 1978
Past Employment Positions
Chapman & Cutler/General Counsel, Chicago, IL, Associate Attorney, Banking & Corporate Finance
Cook County State's Attorney's Office, Assistant State's Attorney/Prosecutor and Headed Special Task Force on Political and Organized Crime
Chicago Police Department, Police Officer and Research Analyst/Liaison Officer for the Superintendent of Police
Free Consultation
All consultations are confidential. Phone consultations are free and without obligation. Office consultations require payment that will be applied toward representation.
Fixed Fees or Fee Range Are Quoted in Your Consultation
Contact Chicago Criminal Defense Attorney Warren J. Breslin today for a free consultation. Call 312-321-9070. He serves clients throughout the Greater Chicagoland area in all of Cook, DuPage, Kane, Lake and McHenry counties – and other counties in Illinois as his caseload permits.
Warren J. Breslin Law Offices
Fax: 312-321-9050
Phone: 312-321-9070
Free Phone Consultation
Business Hours: Monday – Friday 8:30 a.m. to 5:00 p.m.
Office Consultations by Appointment Only.