Driver's License Reinstatement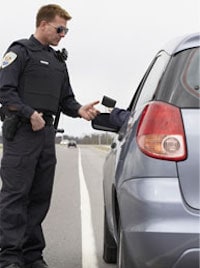 Are you struggling with transportation issues because you no longer have your driver's license due to license suspension or license revocation? Experienced Chicago suspended license attorney Warren J. Breslin will get you back on the road. He will guide you through the administrative tangles and properly prepare you for license hearings.
Whether your Illinois driver's license is suspended or revoked due to DUI/DWI, a traffic violation or other reason, Warren J. Breslin's extensive experience in driver's license reinstatement can help you.
Illinois Secretary of State hearings require fastidious preparation. As a Chicago driver's license reinstatement lawyer, Warren J. Breslin will gather and review all necessary documents and prepare your required testimony that will be elicited at the hearing through direct and cross-examination. You will know the questions that will be asked and the required answers that must be and will be consistent with the documents. A properly prepared client will win back his driving privileges. The key is to have good representation and confident preparation. Warren J. Breslin Law Offices will give you that confident preparation.
Do you need your license back? To find out what is required for your driver's license reinstatement, call at
312-321-9070
for a
free initial consultation
. Attorney Breslin may suggest that you obtain your driving record that he will review at no charge.
The Burden of Proof Is on You
If you are petitioning for driver's license reinstatement, the burden of proof is on you to show why you should have your license back. Restricted driving privileges are often granted during suspension or revocation periods due to employment, school, and support or medical appointment transportation difficulties. But you must prove that you are worthy of that consideration. Don't make the mistake of being ill prepared. A record is kept by the Secretary of State of all unsuccessful hearings that will require you to be even more extensively prepared for your next hearing. Warren J. Breslin will prepare you to win full driver's license reinstatement or a hardship license the first time.
A Chicago Suspended License Lawyer with You Every Step of the Way
Do you have a suspended or revoked license? Warren J. Breslin will prepare you and litigate to get it back. He is always committed to resolving your important legal matter and leaving you satisfied with his service. Contact Warren J. Breslin Law Offices today for a free consultation. He holds the highest AV Preeminent* rating and serves clients in Chicago and throughout Illinois.
Warren J. Breslin Law Offices
Fax: 312-321-9050
Phone: 312-321-9070
Free Phone Consultation
Business Hours: Monday – Friday 8:30 a.m. to 5:00 p.m.
Office Consultations by Appointment Only.