Criminal Defense, Pardons, and License Reinstatement
Criminal Law Lawyer Serving Chicago Area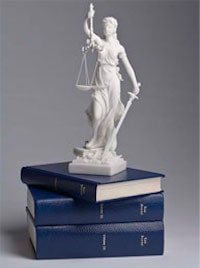 An Experienced Illinois Criminal Defense Lawyer
When you bring your important criminal law issues to Warren J. Breslin Law Offices, you can count on receiving personalized service and skilled representation from an accomplished criminal defense lawyer.
Warren J. Breslin served as a police officer and prosecutor before becoming a criminal defense lawyer. He knows the ins and outs of the legal system and will make sure you know your rights as your case unfolds.
To discuss your important criminal law needs with Warren J. Breslin, an experienced attorney with acclaimed ability, call 312-321-9070. He will provide a confidential and free consultation with no obligation.
Felonies and Misdemeanors
Warren J. Breslin provides clients facing felony and misdemeanor charges with an aggressive defense of their rights. He handles all Personal & Property Crimes, including:
Robbery and Armed Robbery
Burglary
Arson and Aggravated Arson
Assault and Battery
Retail Theft
Deceptive Practices
Forgery
Credit Card Fraud
Regarding DUI and Traffic Violations
If you have been arrested and charged with driving under the influence (DUI), your driver's license is at risk. Likewise, you could lose your license because of repeated minor traffic violations or certain other traffic or criminal offenses. Warren J. Breslin can help you save your driving privileges or reinstate your driver's license if it has been suspended or revoked.
In addition to the loss of your driver's license, a DUI conviction could leave you with large fines to pay and a jail sentence to serve. Avoid those consequences. If you have been arrested for DUI, Warren J. Breslin has the ability and experience necessary to win your case.
Clearing Your Record Overview:
We all know that sometimes mistakes are made. If you were arrested but not convicted or were convicted of certain felonies or misdemeanors, you may have expungement and sealing options for clearing your record or preventing employers and others from viewing your criminal record. No matter how bad your record is, you can always petition the governor for executive clemency (a pardon) to clear your record and restore your good name.
Warren J. Breslin Law Offices for:
Expunging your record
Sealing your criminal record
Executive clemency petitions (for Governor's pardon & Presidential Pardon)
We know you need your driver's license reinstated.
We will prepare you to win your hearing.
Warren J. Breslin Law Offices
Fax: 312-321-9050
Phone: 312-321-9070
Free Phone Consultation
Business Hours: Monday – Friday 8:30 a.m. to 5:00 p.m.
Office Consultations by Appointment Only.