Sex Crime Defense Attorney
Sexual Assault Attorney
Being convicted of a sex crime can stay with you for the rest of your life, acting like a "scarlet letter" on your record. If you have been accused of a sex crime, you need the experience of criminal defense attorney Warren J. Breslin on your side.
At the Warren J. Breslin Law Offices, attorney Breslin provides clients with skilled and confidential representation. As a former prosecutor and police officer, he knows how the system works and he will use his extensive experience to defend you from these charges.
An Aggressive Defense Against Sex Crimes Charges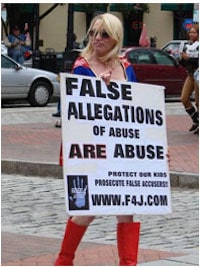 Warren J. Breslin defends clients from all types of sex crimes charges, including:
Sexual assault
Sexual abuse
Solicitation
Statutory rape
Solicitation of a minor
Internet crimes and child pornography
Indecent exposure
Prostitution, pimping and pandering
Warren J. Breslin knows what it takes to win these cases and he has extensive trial experience. He will investigate the circumstances of your arrest and vigorously defend you inside and outside of the courtroom.
Protecting Your Reputation
There are few things more damaging to a reputation than a sex crime conviction, not to mention the accompanying lengthy penitentiary sentence. If you have been accused of a sex crime, it is important to speak with Warren J. Breslin Law Offices before saying anything to the police. Never speak to the police without having a lawyer present.
If convicted, your name will be on the sex offender registry for 10 years to life. You will be branded as a dangerous sex offender for years to come.
Contact Warren J. Breslin, a Chicago sexual assault defense attorney online to protect your rights.
Warren J. Breslin Law Offices
Fax: 312-321-9050
Phone: 312-321-9070
Free Phone Consultation
Business Hours: Monday – Friday 8:30 a.m. to 5:00 p.m.
Office Consultations by Appointment Only.